Why We Give
This church and every aspect of this ministry is support by tithe and offering. "for God so loved the world, He gave…" so we give. This opportunity to give is an act of worship that expresses our gratitude, faith, and love for others and our heart for God and what matters to Him.

Through tithing according to scriptures (Malachi 3:10) and giving free-will offerings, the maintenance, operating expenses, construction, utilities, employee compensation, missions, and other expenses of this ministry are covered.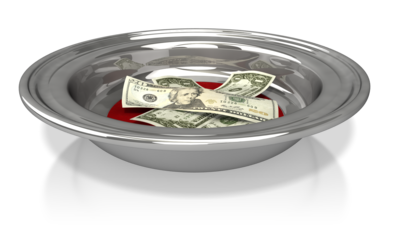 2 Corinthians 9:7 - Every man according as he purposeth in his heart, [so let him give]; not grudgingly, or of necessity: for God loveth a cheerful giver.
Malachi 3:10 - Bring ye all the tithes into the storehouse, that there may be meat in mine house, and prove me now herewith, saith the LORD of hosts, if I will not open you the windows of heaven, and pour you out a blessing, that [there shall] not [be room] enough [to receive it].